Today, I am linking up with Ashley at The Sweet Season for Friday Letters. Y'all should check her out!!!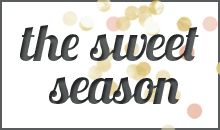 Dear Snow, I am really glad you came, but I am really, really sad that you left as quickly as you came. I miss you already =/. Please come back soon!!
Dear TJMaxx, please stop being so packed full of things you make me think I need. You are taking all my monies and I don't appreciate it.
Dear Coffee, Thank you for helping me through this week! I couldn't have done it without you!!
Dear Tervis, thanks for the new designs!! I LOVE my new Bama cup with the polka dots! Yay!
Dear Sunshine, thank you so much for showing your face today!! You make all this cold weather not so bad! I hope I get to see more of you!
Dear Dell, I hate your products. That is all.
The end.
Happy Friday, y'all!
Jen